Lab by Kandl
Discover which Lab is for you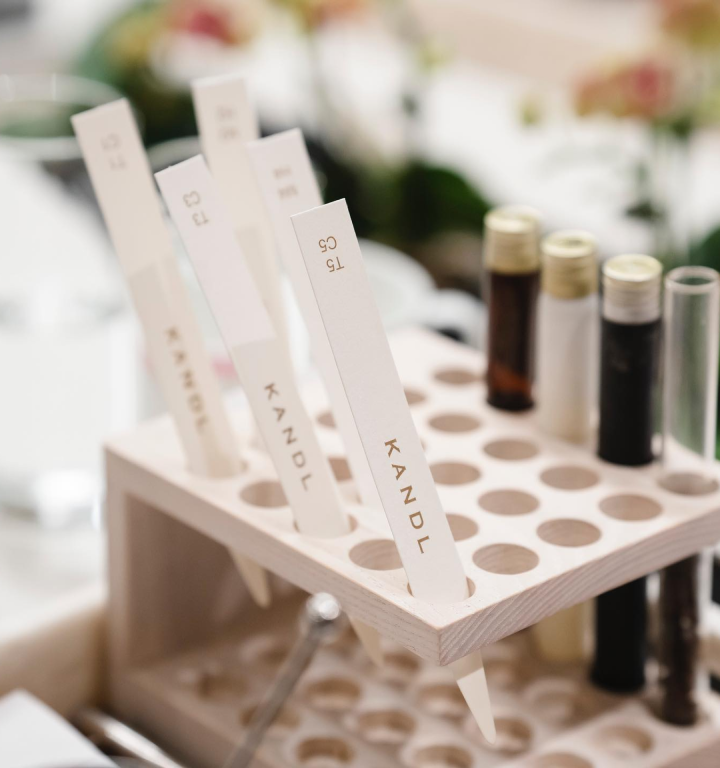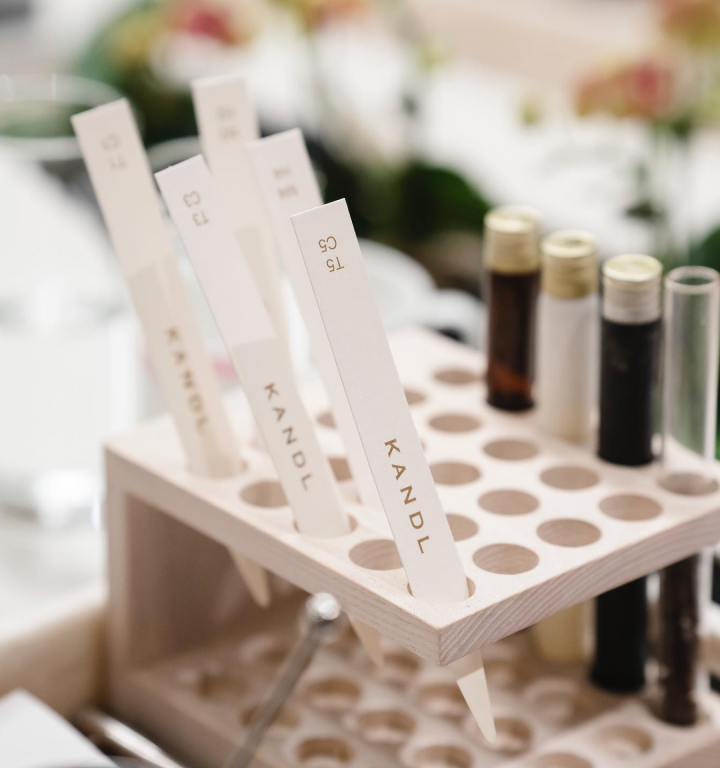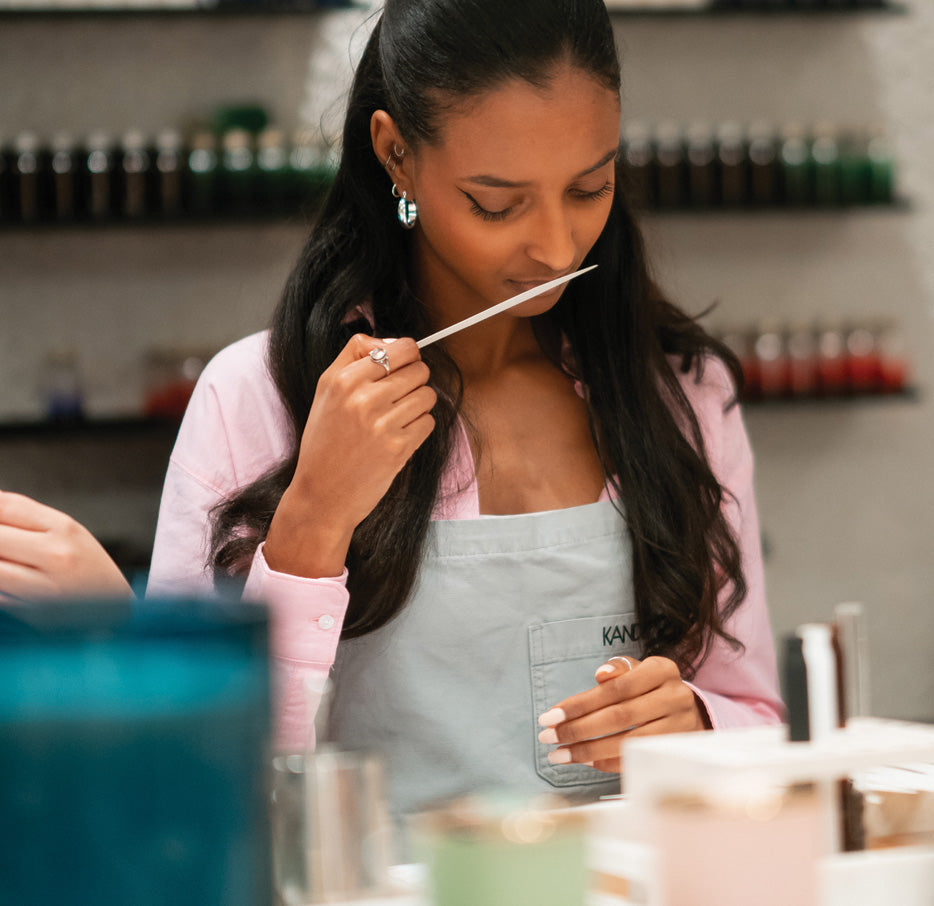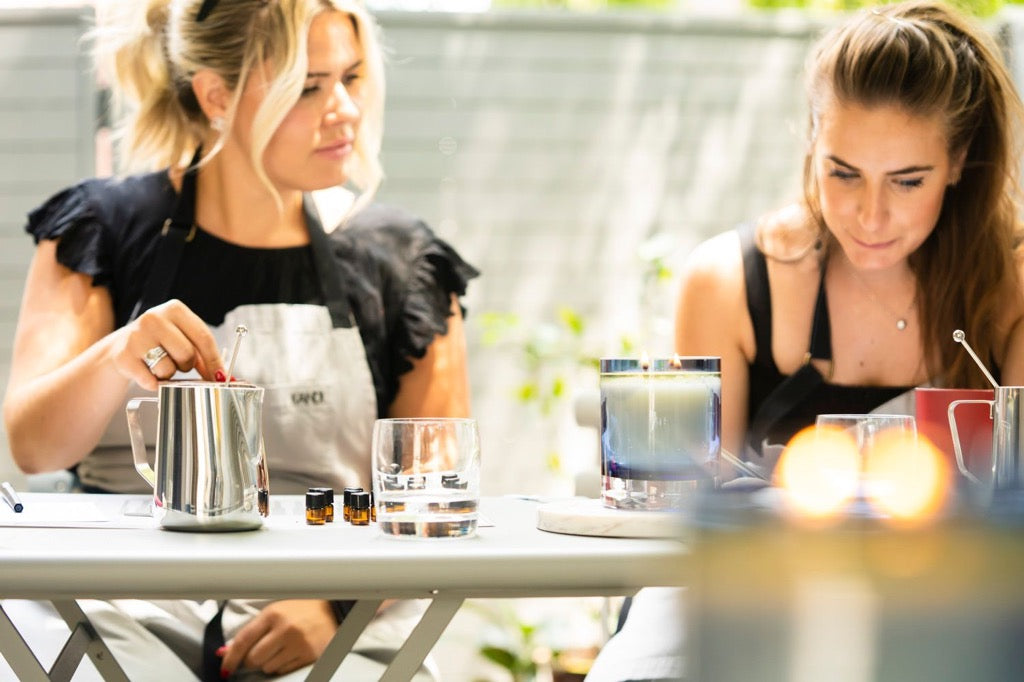 Discover which Lab is for you
How it Works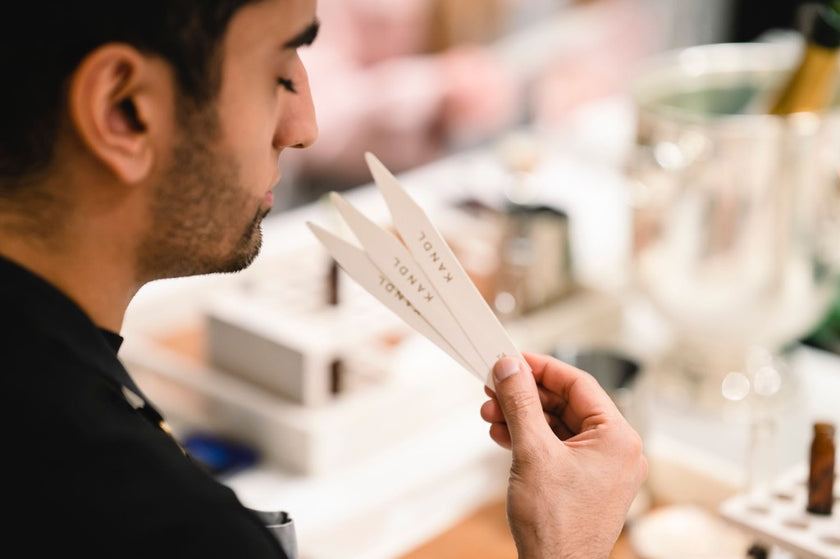 Customize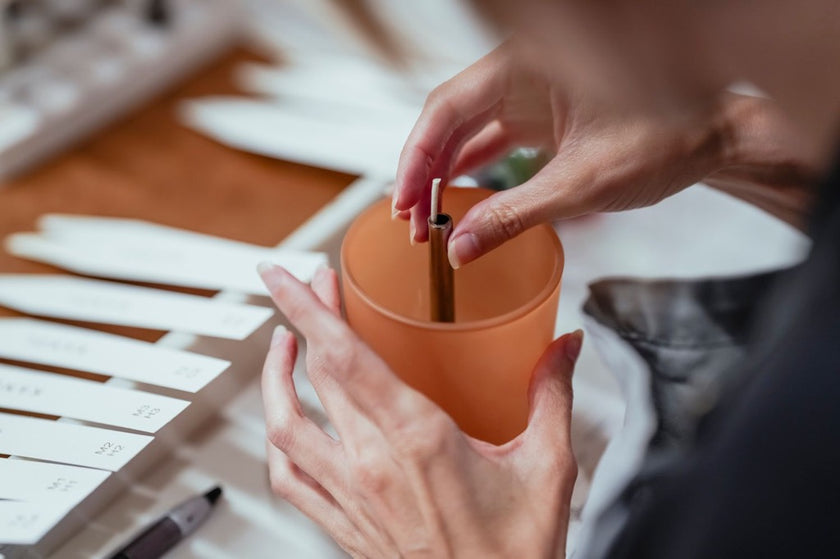 Create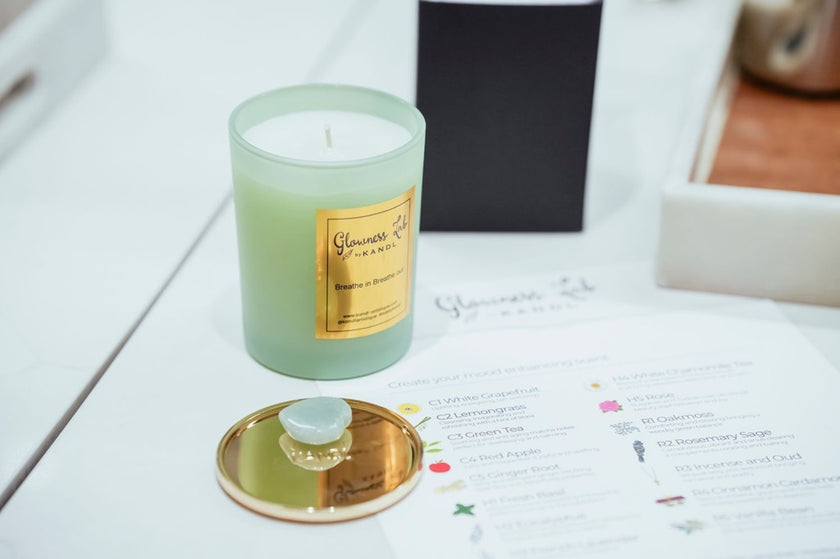 Finishing Touches
Frequently Asked Questions
How do I book a candle-making lab?

You can book your candle-making lab by selecting the BOOK NOW button on the Lab page at kandl-artistique.com/lab

You will pay a 50% deposit online at the time of booking and the remaining 50% balance will be paid in-store after you complete your candle-making experience
How do I prepare for a candle-making lab?

Please arrive no later than 10 minutes before your scheduled candle-making lab to check in and settle into the class with a beverage from our café.

Our classes begin promptly and the time you've booked and guests who arrive late will be required to reschedule.
Is there on-site parking?

We do not have on-site parking available.

There is paid street parking in the area and underground paid parking available across the street at Yorkville Village (55 Avenue Road).
Do you host private events?

Yes, absolutely! We love to host birthday parties, corporate events, bridal showers, and private receptions.

We are licensed for alcohol and we have an array of hand-crafted shareable charcuterie options. Connect with us at info@kandl-artistique.com and let us know what date/times you are interested in booking and number of people in your party.
Do you have food and drink options?

Yes, we do!

We are licensed for alcohol and have a selection of wines (red,white,rosé), prosecco and specialty cocktails ($15 + taxes).

We also have handcrafted charcuterie boards. *24 or more advance booking is required for charcuterie.

Once candles are crafted, there are approximately 30 minutes of curating time to nibble charcuterie and enjoy a drink.

Charcuterie x 2 people $50 + taxes
Charcuterie x 4-6 people $100 + taxes
Charcuterie x 8-10 people $150 + taxes

Bottles of wine or bubbly are $50 + taxes each, or bring your own for a $30 + taxes corking/serving fee per bottle.

Each of our charcuterie boards are uniquely crafted, with a selection of cheese, meats, crackers, pickles, olives, fruits,nuts and inclusions may differ depending on our current stock at the time. No two boards are ever identical.

We are able to accommodate most dietary restrictions (gluten, vegan, nut and dairy-free options available).
Do I get a birthday discount, do you have birthday cakes?

We'd love for you to join us on your birthday!

We have 2 birthday offers for you.

50% OFF BIRTHDAY LAB: Book your 50% class deposit at kandl-artistique.com and day of your class show staff proof of your birthday within that month for discount.

FREE BIRTHDAY LAB: Book a private birthday event of 10 or more guests and the person celebrating their birthday is free. Email info@kandl-artistique.com to book a private party.

We do not have birthday cakes, but you are welcome to bring a cake to celebrate. We apply a $30 cake cutting/service fee to all birthday cakes.
Candle Care Tips

Never burn a candle and leave it unattended. Keep away from pets and children.

Ensure your candle is burned on a temperature-safe surface and away from other objects.

Do not burn your candle near a tub or sink, as water can act as an accelerant if it comes into contact with the wax and melt pool. This can result in a situation similar to a grease fire as the wax becomes too hot with the addition of water and can spread or crack the vessel.

The first burn is the most important; ensure you let the candle burn all the way to the edge of the vessel. This keeps a layer that continuously burns evenly and does not result in tunneling of the candle and wasted wax.

Keep your wicks trimmed to a 1/4" when lighting; this will minimize soot and burned wick particles entering your melt pool.

Extinguish your candle with a snuffer – we do not recommend blowing it out as it can result in melted wax splatter and burned wick particles entering your melt pool.

Avoid burning near windows or doors as drafts can result in uneven burning. Most rooms will still have air drafts, and it's important to be mindful of any direction of the flame(s) that can burn the candle unevenly. Rotate the candle accordingly as needed to ensure an even burn and melt pool within the vessel.